I came here to get confidence about leaving my house and going into public where many people are..it was perfect I was able to go to Canucks game where there was hundreds of people and had no panic attacks Angela was amazing gave lots of tools to use also with my limited income was able to work out payment plan
What a wonderful experience. Angela is amazing. My son has had a fear of driving for a number of years due to some trauma related to car accidents. After just four visits to Fraser Valley Hypnosis he was able to get on the road and start driving lessons. If there is something that you or someone you know is struggling with, I encourage you to reach out and connect!
The sessions were amazing and it felt like a "deep meditation" that brings you calmness and peacefulness which helps you focus on your goals. I highly recommend Fraser Valley Hypnosis to anyone!
I came to see Angela about my over all stress level and my confidence to deal with it. After our sessions I felt calmer and more able to deal with my work load and home life. Highly recommend
I'll admit that there was some skepticism at first, but right from the very first session, I sensed a change in how I was able to become more focused and control my thoughts and actions; all for the benefit of my overall health and happiness.
Danielle Reaume
2022-07-13
Angela has helped me heal the broken pieces of me that kept me trapped in a cycle of self neglect. With her help and guidance, I feel renewed and re awakened to my strength and potential as a fully embodied human being. Thanks Angela! 🙂🥰
Susie Sabourin
2022-02-15
I've smoked for many years & tried to stop many times. I tried cold turkey, Champix & cutting down. Nothing worked. I went for hypnosis on February 2, 2022 & I'm now a non smoker! I'm not having cravings, hardly even thinking about it & I'm not gaining weight! I strongly recommend hypnosis for anyone trying to stop smoking.
Genevieve Hummel
2022-02-09
When I first heard the commercial about Fraser Valley Hypnosis on the radio, I thought to myself, would this actually work for me? I was at my heaviest and it was only a matter of time before my lower back would seize up again so I thought I had nothing to lose but weight. I'm sure glad I started the program when I did! I've now lost inches and weight and I feel so much better and healthier. Some of my clothes I didn't want to wear because they were too tight are now fitting me. I am way more energetic and I make better choices for myself. My back hasn't hurt since starting the program and that is such a great feeling. I'm really enjoying this program and Angela truly cares about your success. If you're contemplating this yourself, they have a free assessment and I would totally recommend you give it a try. What do you have to lose?
I love Fraser Valley Hypnosis. You learn so much about yourself and about life and most importantly you get your goals here. I highly recommend it! I say try the free screening.
MaryBeth Oostenbrink
2021-10-26
Angela really helped me with my journey. It's a totally different approach and I was skeptical at first but it's definitely worth it. It changes how you think about yourself
Tracey Used Hypnosis to Reduce Stress And Increase Confidence!
"I have had 5 sessions and I cannot believe the changes I have made in such a short time after being stuck for so many years in a fearful, anxious state of mind. I feel so much more in control of my life and emotions. My anxiety has diminished significantly. I notice such a difference in the way I interact with other people. I do things now with much more confidence and purpose. Trusting the process is the key for me, letting go and trusting myself and the process."
— Tracey Capadouca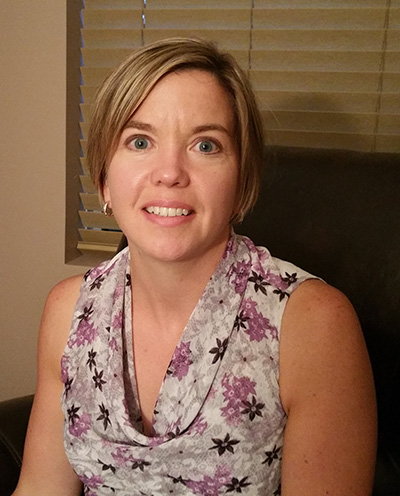 "I don't feel stressed and overwhelmed anymore. I feel calm and confident in my abilities and that everything is going to be okay."*
— Amy San Miguel
Let Go of the Hassle and Frustration
of Excess Weight

!
Kristen went from a size 18 down to a size 10 using hypnosis
"With hypnosis and the tools taught to me, I feel completely different than before. I feel full with a healthy amount of good food and eat at breakfast, lunch and dinner. I keep myself hydrated. I experience less stress and when I'm stressed, I can cope with it without food. I easily fall asleep and stay asleep at night. Food is no longer my motivation."*
— Kristen Galley
"I was a little skeptical at first. My 'medical scientific' brain questioned if this would work. I left my first session as a non-smoker. I have not had a cigarette in almost 2 weeks. I feel amazing, confident and free. I have no desire to smoke again."*
— Katherine Braybrook
How to Become a Hypnotist / NLP Practitioner
Enrich your own life AND enrich the lives of others.
Fraser Valley Hypnosis is helping people stop smoking, lose weight, reduce stress as well as overcome fears and unwanted habits in the Abbotsford area. Serving Abbotsford, Chilliwack, Maple Ridge, Mission, Langley, and surrounding communities.